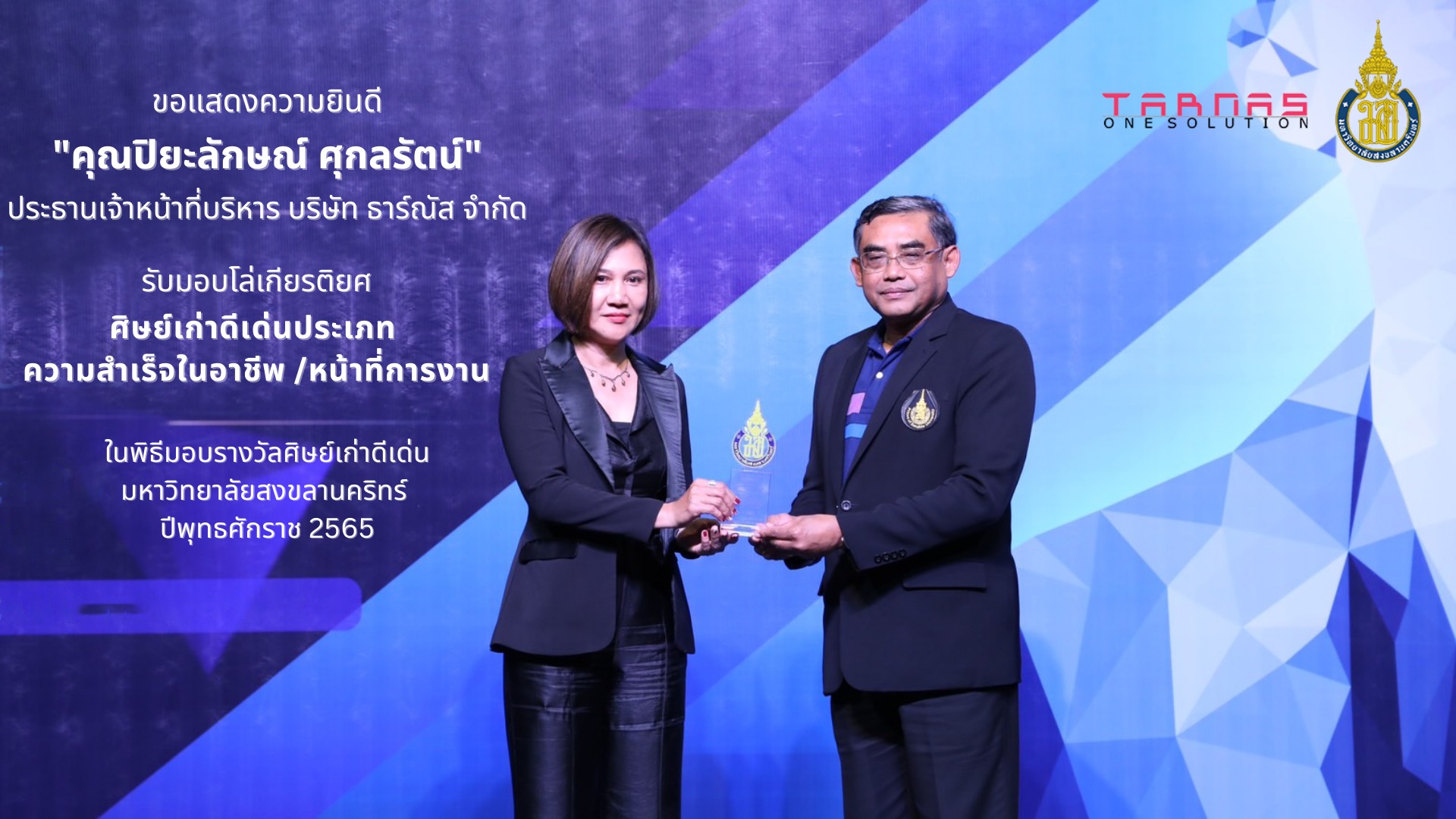 CONGRATULATIONS!
ขอแสดงความยินดี​
คุณปิยะลักษณ์ ศุกลรัตน์​
ประธานเจ้าหน้าที่บริหาร บริษัท ธาร์ณัส จำกัด​
รับมอบโล่เกียรติยศ ศิษย์เก่าดีเด่นประเภท ความสำเร็จในอาชีพ/หน้าที่การงาน​
Congratulations!​
Miss Piyalak Sukonrat​
Chief Executive Officer Tarnas co., ltd.
Won the honor plaque. Outstanding alumni in the career/career success category, At the award ceremony for outstanding alumni of Prince of Songkla University, the Buddha calendar was in 2022.